On this International Women's Day, we're sharing some of our favorite stories about badass women that have changed the world without compromising who they are. Recently, at the Athena Film Festival we got an insider's look at some of the most inspiring documentaries currently making the film festival circuit rounds.
The Festival celebrates "courageous and audacious women leaders." Located at women's academic nirvana, also known as Barnard College, Athena showcased everything from blockbusters like Wonder Woman, to Oscar-worthy features like The Post and Lady Bird, to beautifully poignant documentaries, like Miss Sharon Jones!. Although the festival is over, check out their website for the film list, there's enough there to make your marathon watching day into an International Women's marathon month.
Chavela
Chavela is the story of a Costa Rica-born, Mexico-bred rancheras singer. Chavela Vargas was the first woman in Mexico to perform in pants and to sing rancheras proclaiming love to a woman. She could drink any of her male counterparts under the table, and routinely would drink a few shots of tequila to hype herself up to get onstage. She had an affair with Frida Kahlo (and left her, by the way) and all along the way she gave the world some of the most beautiful, yet viscerally melancholic music the world has ever heard. Mega-fan and close friend, Spanish Director Pedro Almodovar, who Chavela often called her "husband," once said of the singer's performances, " "She absolved you of all of your sins, then she encouraged you to commit them again."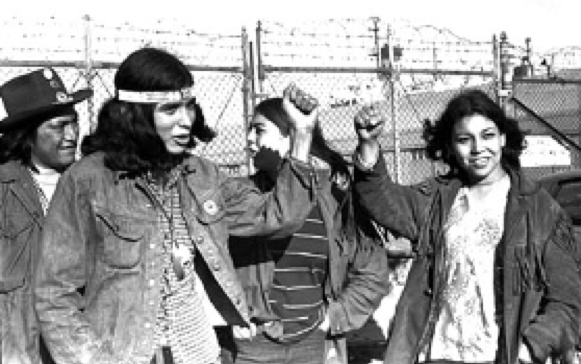 Mankiller is not about a women serial killer. Mankiller is the story of Wilma Mankiller, the first woman Principal Chief of the Cherokee Nation. Her activism was sparked during her youth in San Francisco, engaging in several movements of the time, always advocating for the civil rights of disenfranchised women and people of color. Throughout her storied career she always looked towards the future and put the well-being of her people at the forefront. As her friend and fellow film festival attendee, Gloria Steinem said, "in a just country, she would've been elected president." You'll leave this film angered about why everyone doesn't know Wilma's story and empowered to share it with the world.
Added bonus: Mankiller will be shown on PBS in honor of Women's History Month.
Enjoy International Women's Day, or month, or year.