An Interview with Bounkit's Own Karen Orozco
Walking into the Bounkit design studio in Manhattan is reminiscent of walking into a candy store; glass jars full of colorful gemstones filling the shelves. On paper, Queens native Karen Orozco, 25, is the Account Executive, but in reality she is so much more. She has become a youthful breath of fresh air for the jewelry company that turns out bold and classic statement pieces.
"I wasn't his first choice," Orozco says while discussing how she landed at Bounkit. Hassan Bounkit, founder of Bounkit, had decided to go with someone else. That person happened to fall through and Hassan offered Orozco a trial day. That trial day has lasted 3 years.
Talking to Orozco she reminds me of that Notorious B.I.G. interview (most recently sampled in Jay-Z 's "My 1st Song") , "The key to staying on top of things is to treat everything like it's your first project ... Like it's your first day like back when you was an intern ... just stay hungry." Her passion is infectious, however unlike an intern, she is a business and design powerhouse.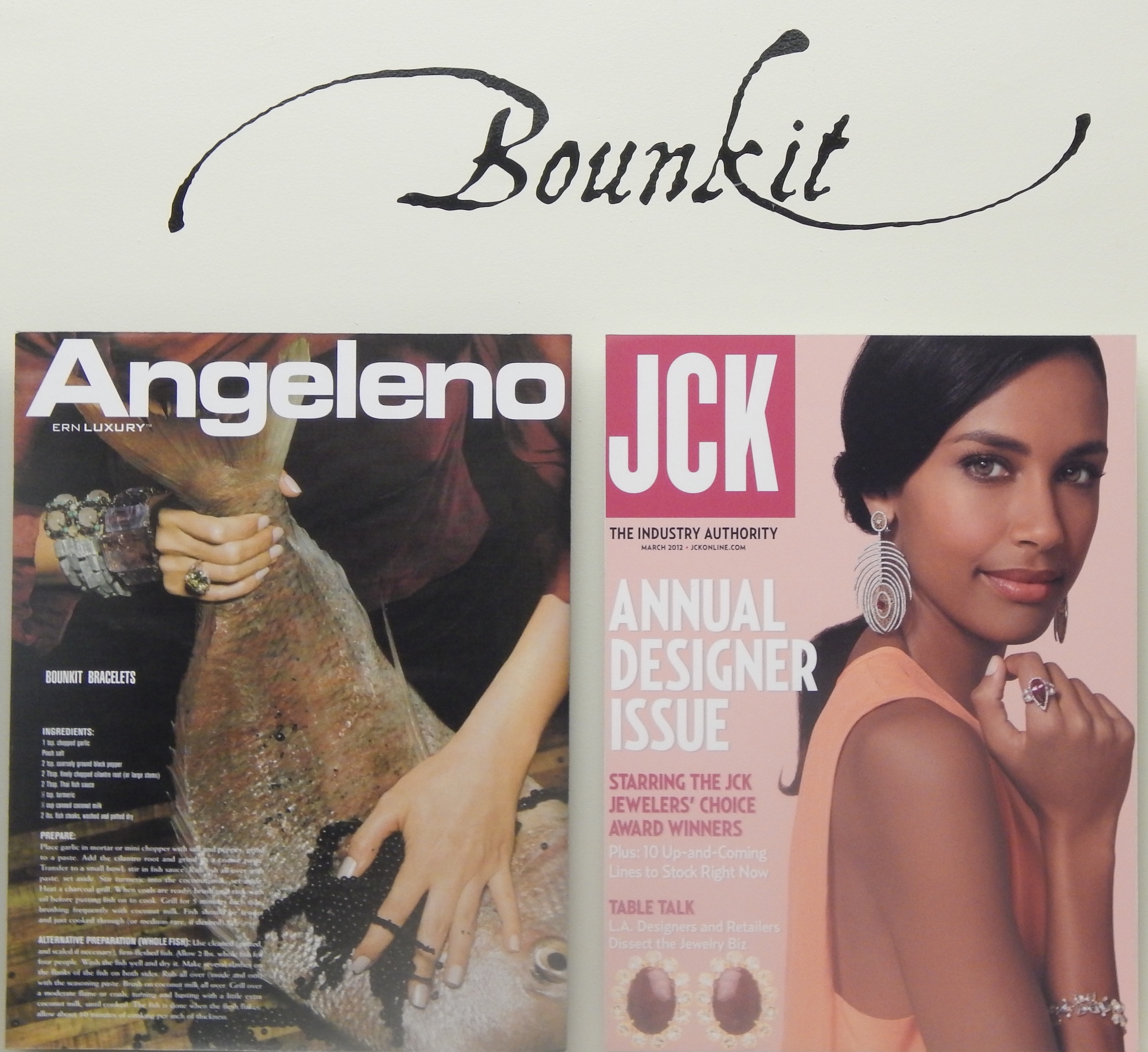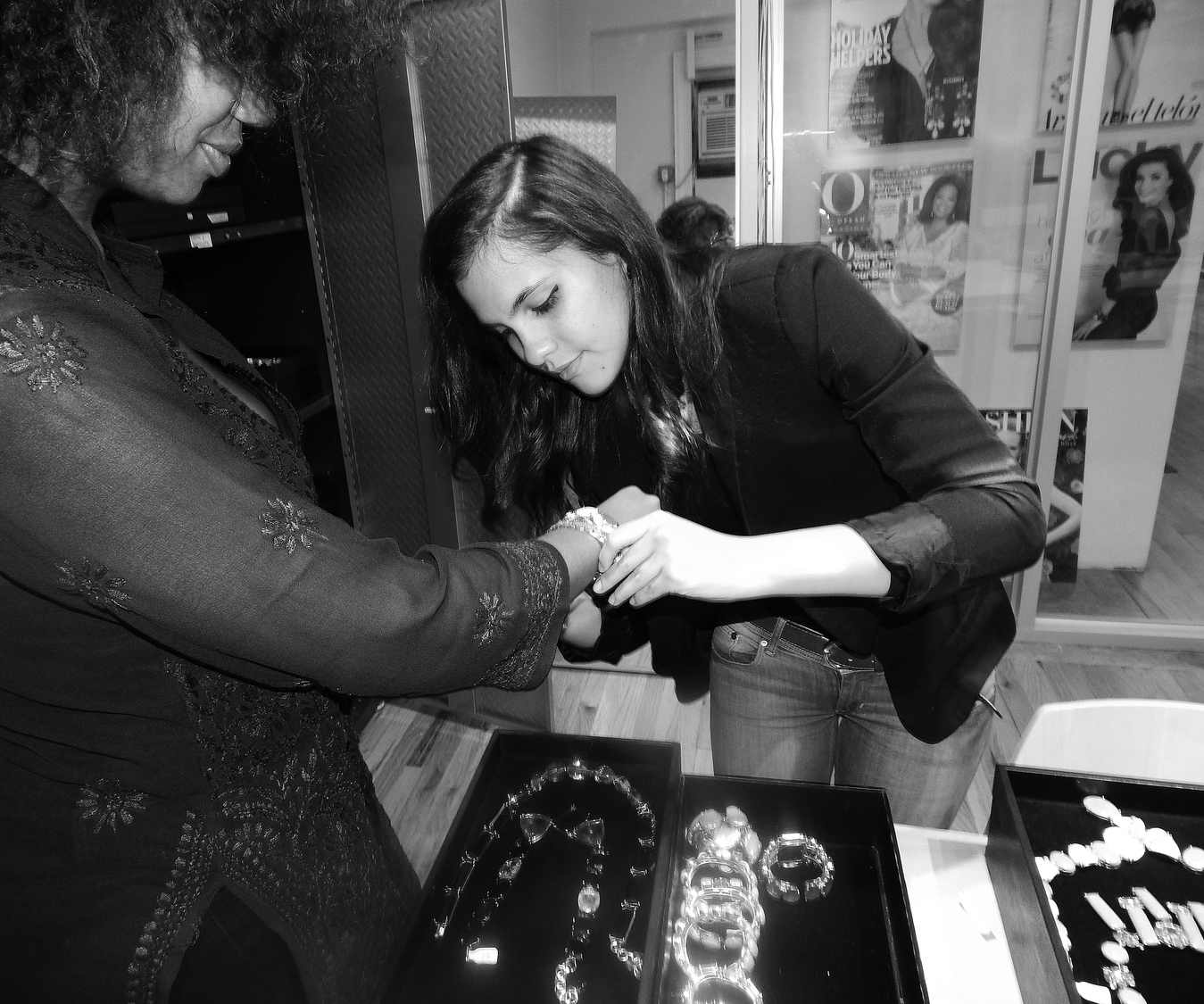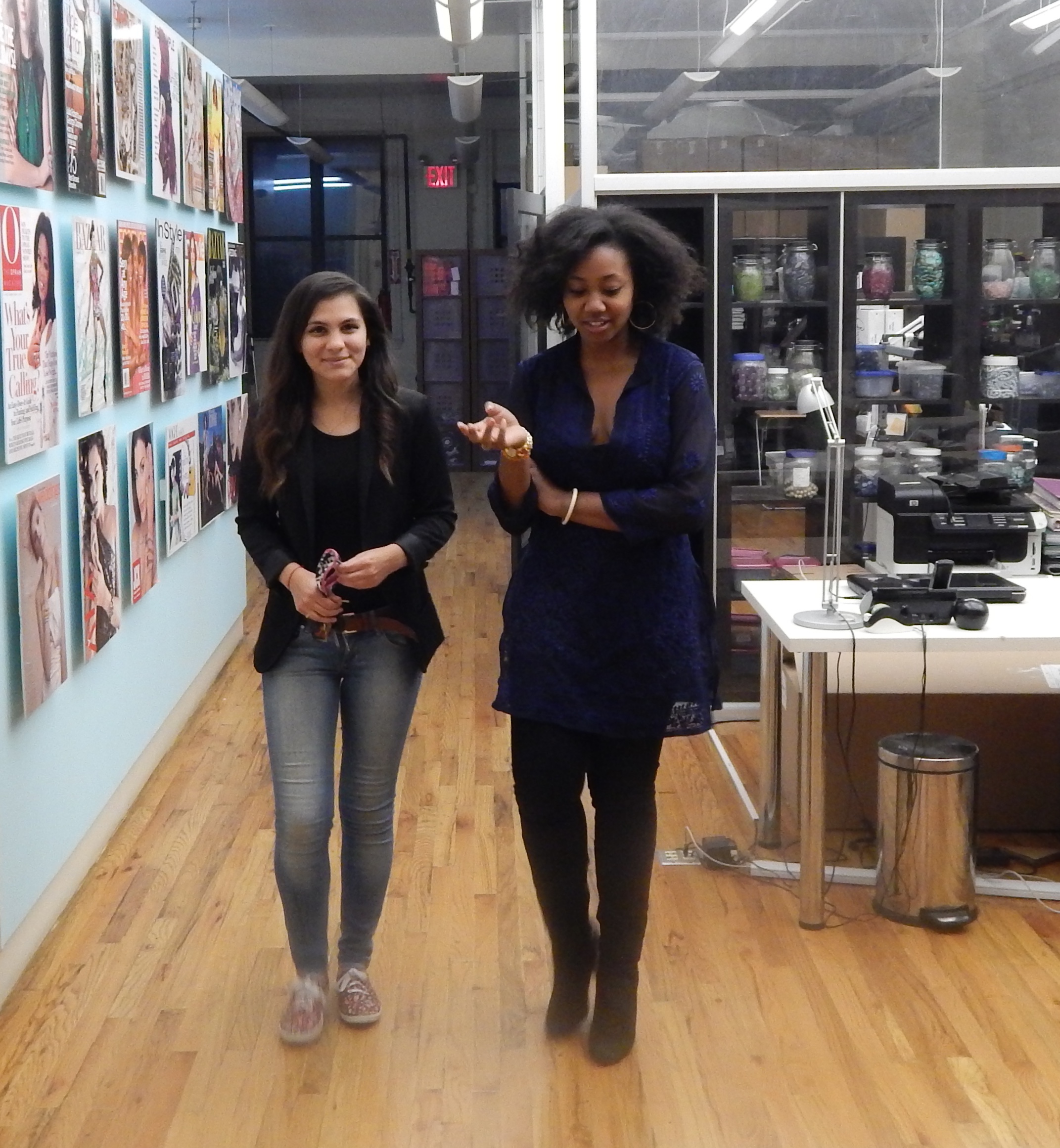 Funny enough, Orozco can point to where her career in the jewelry industry started. From the large windows of the Bounkit showroom in the fashion district, Orozco can see where her mom's store was where she sold jewelry and watches. "I grew up working on Broadway."
After studying digital art in college she landed a job in fashion." I was making dance clothes, but it wasn't what I wanted to do," she said. She went back to school to study business marketing and management and was once again drawn into the fashion industry. She started working for a wholesale jewelry company, designing the type of jewelry found at Forever 21 and H&M. During this time she accepted what she already knew: competition is tough in the fashion industry. "I still wanted to be in the industry, though," Orozco said.
And then opportunity knocked on the door. Craigslist actually. "I wasn't really looking for anything at the time, but this job sounded perfect," Orozco added. "I went and interviewed on my lunch break."
Orozco began as an administrative assistant at Bounkit, mostly doing pricing.
Orozco did not tell Hassan she had design experience at first.
When Orozco did, Hassan immediately welcomed her into his design process. "I started designing for the bridal collection and he allowed me to use his materials to design my own pieces." Hassan "has given me an opportunity to grow within myself as well as grow with him." "I've learned so much from him, from silhouettes to geometric shapes," she adds.
When Orozco talks about Bounkit her eyes light up. "It's a small business, but I want him to be well known," Orozco says of the ten-person company. Orozco's designs have definitely attracted a younger crowd. Orozco has helped Hassan create convertible designs that can go from work wear to cocktail and evening wear. Bounkit has also recently expanded to provide custom orders and has created an internship program drawing students from FIT and Parsons.
"I see myself here for a while," Orozco responds when asked where she'll be ten years from now. "I want to help grow this company," Orozco adds, "He [Hassan] puts so much time and love into it."
3 Words That Describe Bounkit:
Love
Passion
Family

Cool Factor:
The one-on-one personal experience you get.
Check them out - Bounkit.com