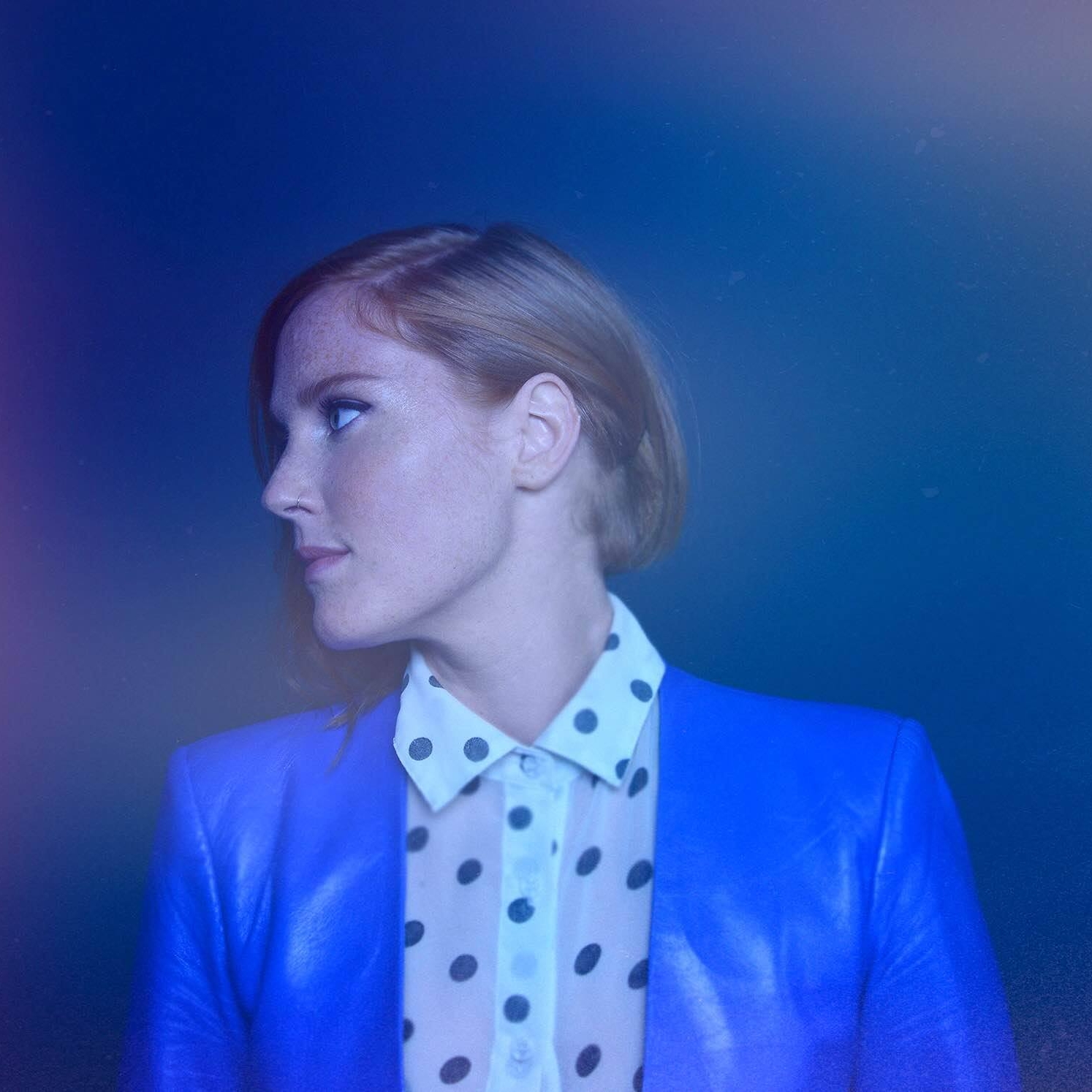 Kate Kay Es performed at Rockwood Music Hall recently and it felt like a successful therapy session. Whether you're in a good mood, or in a rough spot, her music will take you through it all, with a feeling that you're exactly where you're supposed to be in life. As New Yorkers, that feeling of contentment is as foreign to us as ripe avocados at a bodega, but for a few fleeting moments you can experience it at a Kate Kay Es show.
In a world full of blue-eyed-whatevers, the Australian-raised, New York-based artist is not that. She is not imitating or appropriating anything. Wow, do you feel that? That is a breath of fresh air. What you feel is soul. We all have soul. Sure, some tend to have more soul than others, but Kate has a lot.
Her stage presence has nothing to do with us, her audience. She loves that the audience is there, but you get the sense that she would be as happy and fulfilled singing these songs in front of her bathroom mirror as she would at a music festival.
From the minute she starts her set, you are in for a ride. There are levels to this shit and Kate has an amazing ability to have a trance-like continuity to her work. She draws you in with ballads like "Love Song" and then seamlessly moves into power anthems like "Flashback."
The 'pièce de résistance', however, is "Working." Anyone that has been to her show learns the lyrics by the end of the song and will be singing them for the rest of the week. Perhaps it's because the song begins with "I think I'm working too hard, but I'm not working enough." Which millennial can't relate to that?! The lyrics get to the heart of anyone trying to figure this life thing out. It also perfectly portrays the funk/soul/R&B/pop medley that is Kate Kay Es.
The Good
Her band is amazing, with Jake Goldbas drumming at the helm. Also, Michael Blume often joins in on stage for a song at her Rockwood performances.
The Bad
When Kate Kay Es does a call and response scat with the audience and you actually think you can follow along. A girl can dream…
The Ugly
Her current back up singers are the shit, BUT I must admit, I missed Jonathan Hoard singing back-up and me attempting to imitate his dance moves.
By: Karen Walker, Duende Staff Writer